Let me preface this by saying I enjoy BF1. But compared to even BF4's rocky launch it feels like a half finished game. Evidently they haven't learned their lessons. It's not compatible with Battlelog and has no official stat tracker, unlike BF4 and 3. I'm hoping we can get an unofficial one along the lies of BFBCS in the Bad Company days.
But then again, there's barely any point in tracking stats, because there's basically nothing to unlock as it is, and the few things you can work towards are completely broken. Spot the problem here; here's my first run on one of the TDM maps
And here is my medal progress after finishing the match (which I ended with 10 knife kills)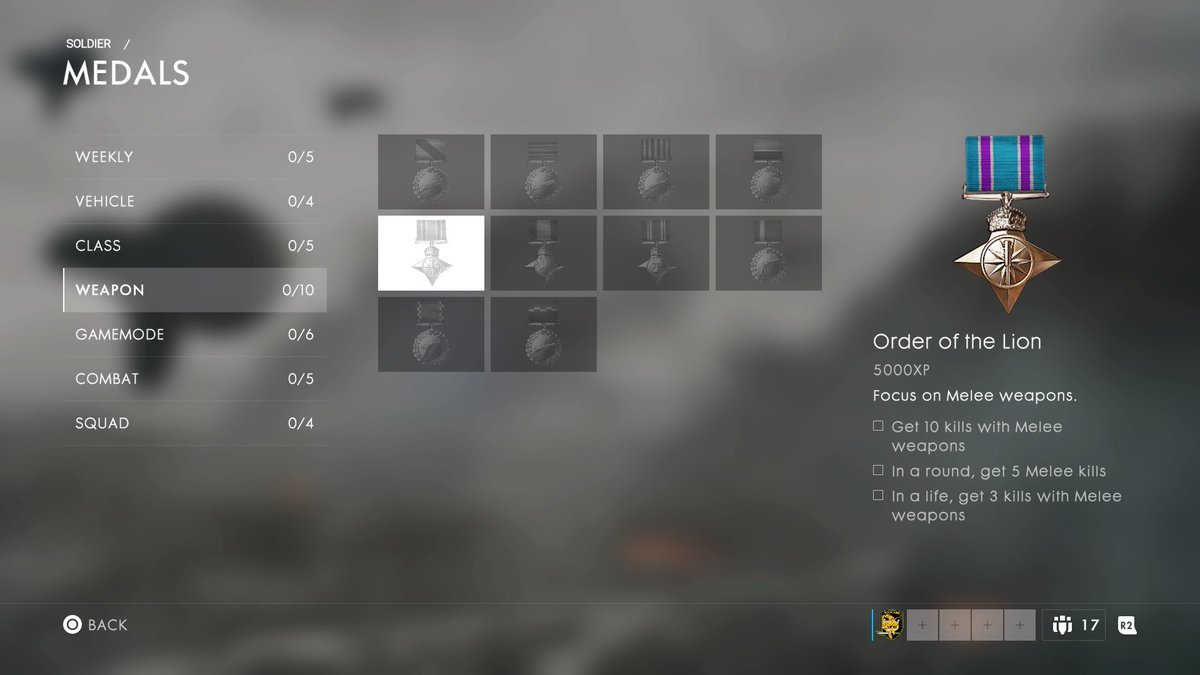 It's also impossible to join your friends mid match most of the time, unless they stop and send you an invite. The menus are awful, with inexplicable lag when moving the cursor. You only have a few seconds to leave a match after it's done before you are locked into starting the next one. The test range has been removed, and with it, any ability you had to actually alter your loadouts in the main menu and not mid match. You can't even spend your war bonds in the menu. Battlepacks are terrible now too, as is the radar now that gunshots don't show up on it.
It's ridiculous. I can't understand how its basic structure can deteriorate so much from what was eventually a pretty polished BF4 to this. I'm not being hyperbolic; I genuinely struggle to comprehend how so much basic functionality has been lost.There's not even Hardcore modes available.
Also, suppression still sucks